inzoomen op uiterlijk, seks en cultuur  
Author:
Sunny Bergman
Publisher:
Nijgh & Van Ditmar
Publish year:
2013
ISBN:
9789038898070
Pages:
379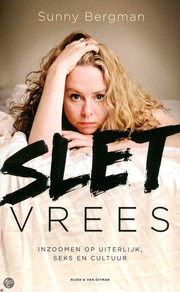 Actually this book is based on 3 different documentaries:
Beperkt houdbaar
Sunny side of sex
Sletvrees
The part the impressed me the most is 'Sunny side of sex'. It just demonstrates how indoctrinated we are in our perception of 'the norm'. Almost every thing we do, without actually realizing it, is a reflection of how our ancestors created our society with all of it values. We fail to realize that other cultures have different values which are not in any way inferieur. Our norm is not absolute.