Dufftown singleton: neutral and nice…
The city of Dufftown is a small market town in the heart of Speyside and was founded in 1817 by the fourth Earl of Fife, James Duff. The Earl was a local laird and built Dufftown, initially named Balvenie, to give employment after the Napoleonic Wars.
Dufftown Distillery – a converted meal mill – was founded in Speyside in 1896, and still draws its pure water from the same spring. The village of Dufftown promotes itself as the Malt Whisky Capital of the World and its longstanding reputation for producing some of the finest whisky in Scotland goes unchallenged.
Colour: Deep gold, polished mahogany highlights..
Nose: Toasted nut and rich fruit aromas.
Taste: Sweetness and crunchy nuts, then smooth fruity richness. Hints of blackcurrant, brown sugar and espresso coffee. Warming and pleasant.
Finish: Medium to long, elegantly drying and crisp with a delayed, lingering warmth.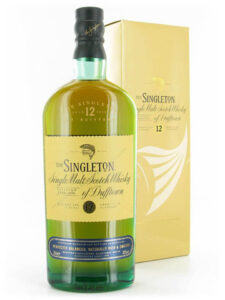 One Response to "Dufftown singleton"
Marianna responded on 17 Jun 2010 at 2:26 pm #

I think that you really like this Whiskey 🙂
Don't drink it all within a week!!!!
Leave a Reply