Glenlivet 12 Year Old Single Malt: ……
The Glenlivet Distillery is a distillery near Ballindalloch in Moray, Scotland. It is the oldest legal distillery in the parish of Glenlivet, and the production place of the Scottish whisky of the same name. It is described in packaging and advertising as "The single malt that started it all". It was founded in 1824 and it has operated almost continuously since. The Glenlivet brand is the biggest selling malt whisky in the United States and the second biggest selling single malt brand globally.
Today, the distillery is owned by the French alcoholic beverages company Pernod Ricard and they oversee the distillery's production of 5,900,000 proof litres per annum.
Colour: Bright and lively gold.
Nose: Aromatic, with flowers. Clean and simple, with some maltiness. Sherry notes, some spice and vanilla.
Taste: Delicate. Slightly sweet and fruity, with vanilla notes. Clean and well-balanced.
Finish: Long, but mild and warming. A trace of peat at the end.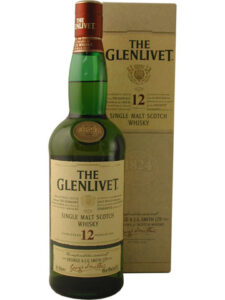 Ray on February 25th 2011 in Whiskey
Leave a Reply