Highland park: looking good so far…
Established in 1798 on Orkney, Highland Park is the most northerly distillery in the Scotland. Highland Park cuts its own peat which it uses for malting its barley on the premises. The result of the production process is a malt with a heatheriness and a gentle smokiness that maintains Highland Park as a firm favourite among whisky enthusiasts. Approximately 60% of of the malt the distillery produces annually is sold as single malt the remaining 40% goes to Single Cask bottlings and into blended whisky. Highland Park no longer sell casks to independent bottlers.
Colour: Glowing amber.
Nose: Heather-honey sweetness; peaty smokiness.
Taste: Rounded smoky sweetness; full malt delivery.
Finish: Teasing, heathery, delicious.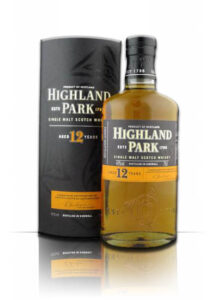 Ray on February 5th 2010 in Whiskey
Leave a Reply