The art and science of prediction  
Author:
Nate Silver
Publisher:
Penguin Books
Publish year:
2012
ISBN:
9781846147524
Pages:
544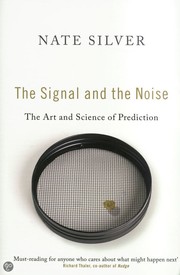 The chances of me reading this book again are slim. The book really takes of in chapter 8 (at which point you're already halfway through the book).
A bit less verbose would suit this book well. It would surely boost the relevance of the information.
If Nate was able to convey the same message, but using only half the volume, I definitely recommend reading it.

Ray on September 5th 2013 in Books
Leave a Reply